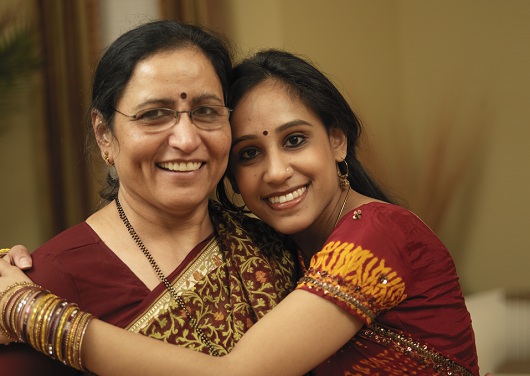 Smith & Nephew is a global medical technology business dedicated to helping improve people's lives, with over 14,000 employees worldwide and a presence in more than 100 countries
We have leadership positions in Orthopaedic Reconstruction, Advanced Wound Management, Sports Medicine, and Trauma Extremities and Fixation.
-
Orthopaedic Reconstruction
is a world leader in joint replacement systems for knees and hips.
-
Endoscopy/Sports Medicine
is a world leader in developing and commercialising technology to enable minimally invasive surgery techniques, with a specific focus on the surgery of joints, in particular the knee, shoulder and hip.
-
Trauma
franchise has been providing class leading trauma products for many years worldwide.
Our fixation products consist of both internal and external devices, as well as other products such as various fixation materials used in the stabilisation of severe fractures and deformity correction procedures.
- Smith & Nephew's
Advanced Wound Management
business offers a range of products from initial wound bed preparation through to full wound closure.
-
ENT
franchise has been providing world class Coblation technology for Rhinology procedures.
A minimally invasive, low thermal technology for effective dissection and removal of tissue, COBLATION◊ technology is ideal for such ENT procedures as tonsillectomy, adenoidectomy, reduction of hypertrophic nasal turbinates, laryngeal polypectomy and lesion debulking, soft palate, snoring and sinus surgery.
Headquartered in Mumbai, for India, please feel free to read more on:
http://www.smith-nephew.com/india/
Vision and ValuesVision
Smith & Nephew
supports healthcare professionals
in their daily efforts to improve the lives of their patients. We do this by taking a
pioneering approach
to the design of our products and services, by striving to secure
wide access
to our diverse technologies for more customers globally, and by
enabling better outcomes
for patients and healthcare systems.

Our Values
Our values shape everything that we do as a business and form the basis of our relationships with all our stakeholders. Our values also underpin our approach to sustainable development where we continue to set challenging performance targets, particularly with regard to managing our environmental impact and increasingly in the area of social responsibility.
Our values are articulated under the headings of
Performance
,
Innovation
and
Trust.PERFORMANCE
means being responsive to the needs of our customers, setting ourselves clear goals and standards and achieving them. We deliver quality and value in our products and services that provide quantifiable social and economic benefits. Our product, technique and service developments reduce pain, speed recovery. For example, by getting patients back on their feet more quickly following surgery, or by reducing the time it takes to perform procedures, like a hip replacement, more operations can be performed more cost effectively.
INNOVATION
means taking a pioneering approach to the design of our products and services, being energetic, creative and passionate about everything we do. We are forward looking; anticipating customers' needs, overcoming barriers and developing opportunities. We encourage and support new ideas, and are always seeking to improve the lives of healthcare professionals and the patients they treat with effective and safe product and service innovations.
TRUST
is something we understand that we have to earn. We earn it by being friendly, approachable and listening to others. We work hard to build lasting and close relationships with our customers, colleagues and the communities in which we operate. We are honest and straightforward and do what we say. We have integrity and an ethical approach to business. Our Code of Business Principles defines our relationships with all of our stakeholders, and the behaviours and conduct they should expect from us in our dealings with them.
Our history
The Group has a history dating back 160 years to the family enterprise of Thomas James Smith who opened a small pharmacy in
Hull, England in 1856
. On his death in 1896, his nephew Horatio Nelson Smith took over the management of the business.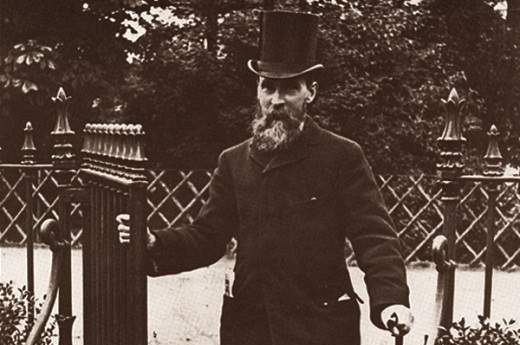 Image: Thomas James Smith
A few days after the declaration of World War 1 in 1914, Horatio Nelson Smith (the nephew of the company founder T. J Smith) met with an envoy of the French President in London.
The company was awarded a contract to supply £350,000 of surgical and field dressings, to be delivered in five months.
By the late 1990s, Smith & Nephew had expanded into being a diverse healthcare conglomerate with operations across the globe, including various medical devices, personal care products and traditional and pioneering woundcare treatments.
In 1998, Smith & Nephew announced a major restructuring to focus management attention and investment on three business units — wound management, endoscopy and orthopaedics— which offered high growth and margin opportunities.
Smith & Nephew was incorporated and
listed on the London Stock Exchange in 1937
and
in 1999 the Group was also listed on the New York Stock Exchange.
In 2001, Smith & Nephew became a
constituent member of the FTSE-100 index in the UK
. This means that Smith & Nephew is included in the top 100 companies traded on the London Stock Exchange measured in terms of market capitalisation.
Today, Smith & Nephew is a public limited company incorporated and
headquartered in the UK
and doing business in
many countries around the world.